The needs of the public have never been greater and they need your programming more than ever before. Stay on top of the newest and best practices you need to know to lead your nonprofit through today's challenges with LeadershipConnect.

LeadershipConnect programs features expert speakers and presenters talking about timely topics related to the nonprofit sector. The programs are designed to bring board members and nonprofit leaders together for conversation and peer learning about issues of importance.
Some examples of previous LeadershipConnect programs are:
Attracting and Retaining Diverse Board Members
Succession Planning
Board Self-Assessment
Engaging and Empowering Others
Sign up for our mailing list to be notified of upcoming LeadershipConnect events.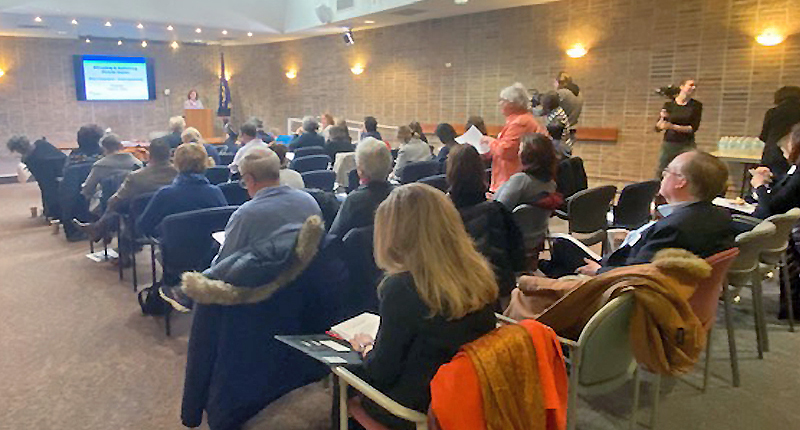 LeadershipConnect Series: The New Nonprofit Imperatives for Diversity, Equity, and Inclusion
Presenters:
Vernetta Walker, President and CEO of Walker & Associates Consulting, Inc.
Dr. Robin Hindsman Stacia, President/Principal Consultant of Sage Consulting Network, Inc.
The social justice movement, COVID-19, and the current state of civil discourse have created a new sense of urgency in the nonprofit sector to understand and address diversity, equity, and inclusion (DEI). Many organizations are recognizing that they have not made demonstrable progress, and many are struggling with the question, "Where do we begin?"
This interactive, three-part series is designed to jumpstart your diversity, equity, and inclusion (DEI) work. To make the most of our time together, there will be pre-work for each session, so that participants can deepen their personal journey and engage in constructive dialogue and planning, to advance the work at their organizations. Each session builds on the next – please plan to attend all 3 sessions! Bring multiple board members so that you can work together on evolving your organization.
This program is made possible thanks to the generous support of The Bunbury Fund at the Princeton Area Community Foundation
Session Dates: December 4, 2020; December 16, 2020; January 13, 2021. All sessions are from 12:00 pm – 1:30 pm.
Session One – Reconciling Values Good Intentions, and Impact
In Part 1 of this 3-part workshop, we will first deconstruct why this moment in in time is different and the role of systemic racism. We will also lay a foundation for advancing your DEI work.
Session Two – Reimagining and Deepening Impact
Armed with a better understanding of the current environment, this workshop will provide a process and tactical considerations for developing your plan of action. Along the way, we will ask questions and engage the audience in conversations about:
Session Three – Taking Action
Grounded in best practices and research on DEI, this session will identify various levers and strategies, at the board and staff levels, for effecting change. We will set the stage for the ongoing nature of the DEI journey, with an eye toward how you can integrate DEI in the culture, processes and practices.
Thank You to Our Generous LeadershipConnect Sponsors