NonProfitConnect partners with nonprofits throughout Greater Mercer County to strengthen the leadership skills of their current board members and to recruit, train and connect new diverse board members with nonprofits. Our training programs help current and aspiring board leaders keep up to date on best practices in leadership and governance to maximize the nonprofit's effectiveness and ability to deliver outstanding services to the communities they serve. Our programs are dynamic and evolving to meet the needs of our nonprofit community. Below is more information about our main programs focused on Board Leadership:
BoardConnect
BoardConnect: Diversity & Inclusion
LeadershipConnect
Board Peer Circles

Board Partners
Leading in Partnership
These programs allow people of different backgrounds to see that they have an important role to play on nonprofit boards and can use their skills and talents to make their community a better place. In line with the NonProfitConnect mission, we partner with nonprofits to develop boards that are a valuable, supportive, and inspiring element of their organization's leadership and success.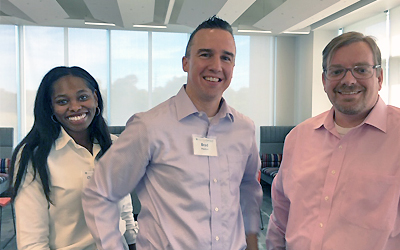 "Thanks to NonProfitConnect's board training program, Kidsbridge was able to add a valuable professional to our Board of Trustees. She came in knowledgeable and prepared [and] was immediately able to make an impact. I am grateful that NonProfitConnect continues to understand the needs of Central New Jersey nonprofits."
"The BoardConnect program is something everyone should do. We're incredibly privileged to have access to such a wealth of knowledge and expertise. Most people get involved with nonprofits and have to learn on the job, but [VolunteerConnect] has a platform that sets us up for success."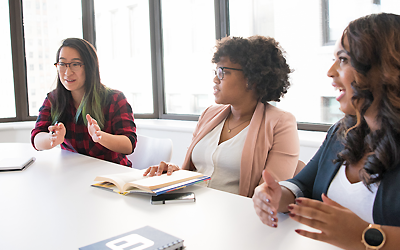 BoardConnect: Diversity & Inclusion
BoardConnect: Diversity & Inclusion focuses on working in partnership with nonprofits to create more equitable organizations including increasing diversity of nonprofit boards to better reflect the communities that they serve. Our Advisory Committee is working to make this program available in early 2021.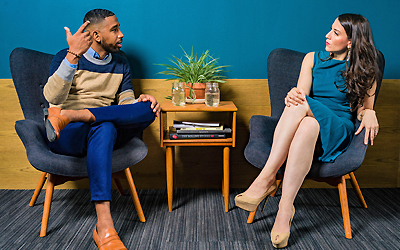 Board Partners
The Board Partners program is a yearlong program for nonprofits committed to enhancing their board governance practices. The program includes expert consulting and training, mentoring from effective local board leaders, and coaching from NonProfitConnect. The program will be available in early 2021.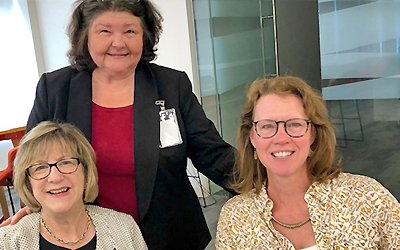 Leading in Partnership
The Leading in Partnership program allows Board Chairs and Executive Directors/CEOs to participate in a highly interactive training to develop their plans for collaborating effectively and leading their organizations as a team. Highly recommended for organizations with recent change in leadership.