Diversity, Equity, Inclusion & Belonging
starting in September 2021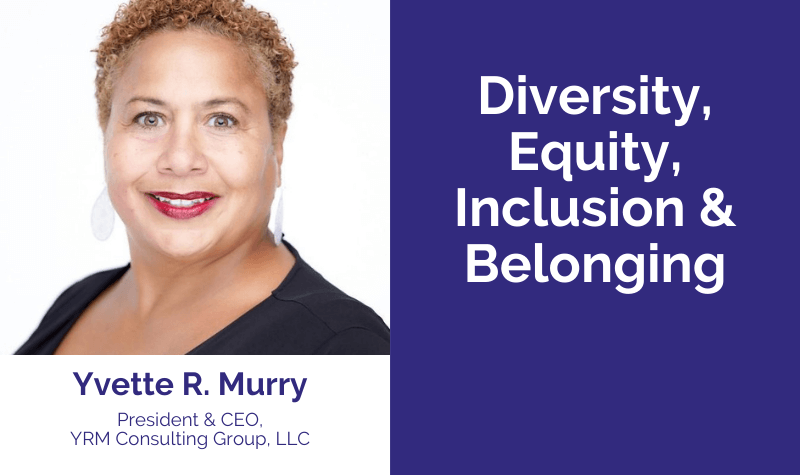 The purpose of this series is to prepare and support transformational nonprofit leaders in their journey to expand their capacity to integrate DEI&B into their organization's DNA. This is a highly interactive workshop facilitated by DEI&B consultant Yvette R. Murry.
Evolving Nonprofit HR Trends:


Insights for Navigating a Changing New World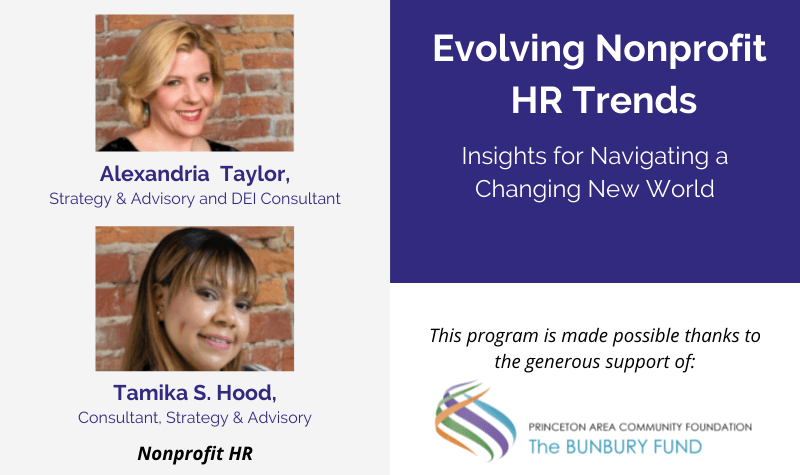 Join NonProfitConnect and NonProfit HR's expert speakers, Tamika Hood and Alexandra Taylor, to learn how to navigate through this ever changing new work environment. Employers in the social sector are shifting focus from work versus life to work and life, taking a closer look at their talent management practices and policies that impact their people's physical and mental health, as well as their ability to care for their family, and making it all work together.
Latest News
Article by Allison Howe, Dana O'Donnell, and Toni-Anne Blake
Are You Ready for Adversity? A Pandemic Success Story
The pandemic has been the ultimate test of our ability to rise to external challenges. We are sharing NonProfitConnect's story and questions we have asked ourselves in hopes that it helps you to think about your own. Celebrate your successes and learn from your mistakes!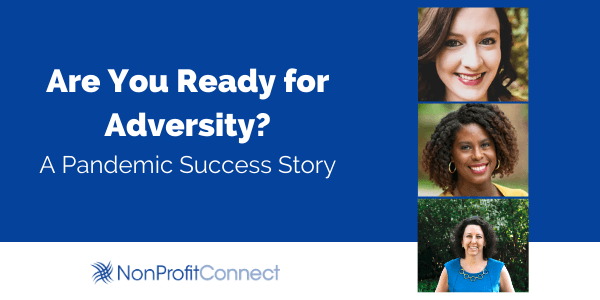 VolunteerConnect
at Work
Our programming supports the strategic needs of nonprofits including skills-based volunteering, professional development opportunities for executive directors and nonprofit board training. We match individuals with passion and purpose to nonprofit organizations committed to promoting social change.
Thank You to Our Supporters